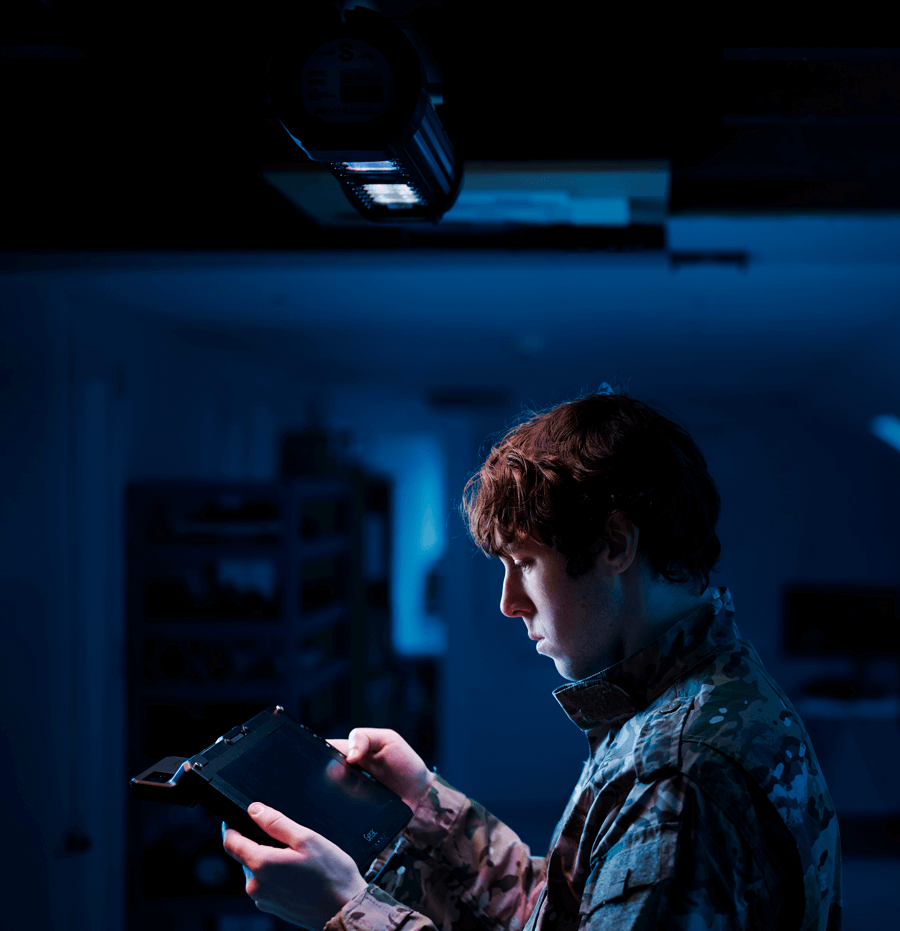 Military Grade LiFi
Kitefin is compliant with DISA WLAN STIGs, building on the inherent physical security of containable light communications.
LiFi is not vulnerable to eavesdropping through walls or tent canvas and is highly resistant to even close range jamming attempts. Designed to counter insider threats, data transmitted is only available to the right people in the right place.
The Kitefin system allows for simple set-up and management of co-located enclaves.
The system has been tried and tested by US ARMY Europe.
Rapid Deployment & Take Down
When minutes matter, Kitefin delivers. In field trials, pureLiFi systems were up and running in tens of minutes compared to hours for Ethernet-based comms, and were also much quicker to take down when it was time to move out.

Just one cable for power and data and two quick-release hooks for installation.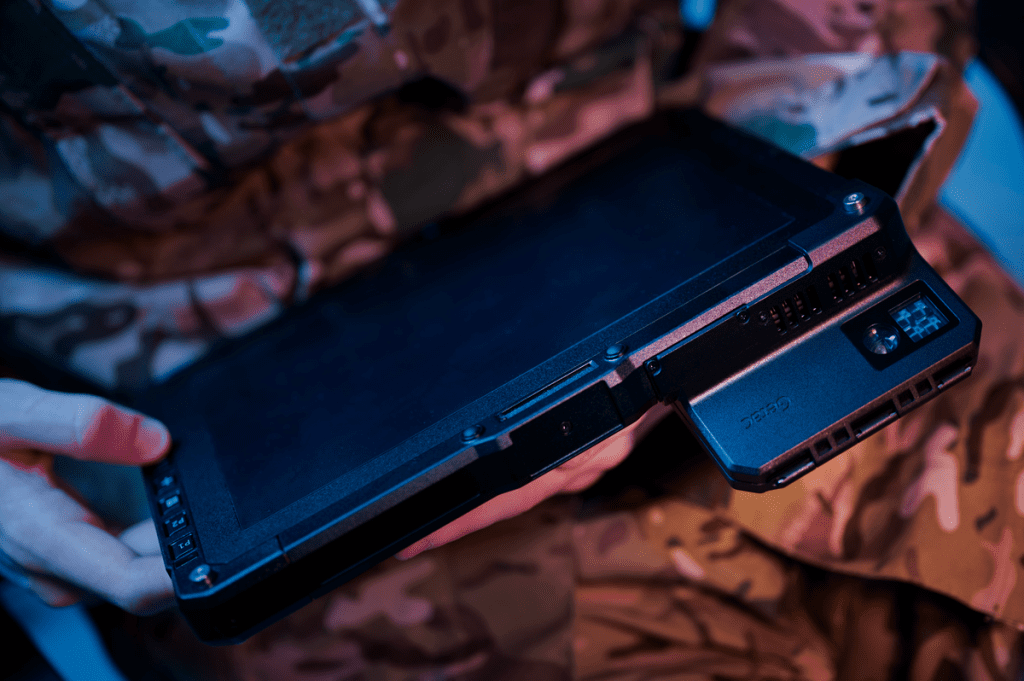 Ready for the Field & Office
Ready for the Field & Office
pureLiFi offers two variants of the Kitefin LiFi systems, for tactical and office environments.
Office LiFi Access Point
Kitefin Office Access Points can be installed in place of existing lighting, maintaining or improving the cyber resilience at HQ and support sites
Want to deploy the Kitefin System?
Get a quote for deploying LiFi.
Download the product brief
For the full product spec and guidelines
window.hsFormsOnReady = window.hsFormsOnReady || []; window.hsFormsOnReady.push(()=>{ hbspt.forms.create({ portalId: 5018402, formId: "d8fd3716-760f-4bb7-b9e1-8f205d87034d", target: "#hbspt-form-1696331753000-5633266253", region: "na1", })});